Wodonga's one stop shop for everything hair, skin & beauty.
You can trust that anything you purchase has been tried, loved and approved by our passionate staff.
JUST LANDED
Dive into the world of skin revival with our Body Scrub! Featuring the dynamic trio of Shea Butter, Cocoa Butter, and Macadamia Oil, it's like a spa day in a pouch. Unmask your skin's inner diva and reveal a silky softness that'll turn heads. It's time to scrub away the ordinary and embrace the extraordinary!
Hear what our happy clients have to say
"Booking online was very easy and the professionalism on my arrival was fabulous. Experience and knowledge of beautician was outstanding, very efficient, extremely happy with results - quick efficient and very well versed in the trade. Will be returning."

— 

Rachel
It Was A Very Relaxing Experience

"I recently went and experienced my first ever facial. I got the pro revive facial. It was a very relaxing experience, it was a good way to release any stress. I came out very calm and my face definitely felt amazing! I would definitely head back for another facial and would highly recommend anyone to give it a go."

— 

Gemma
I Go To The Beauty Hub For All Of My Beauty Needs

"I go to the beauty hub for all my beauty needs! Eyebrows, waxing, massage and to purchase there beauty products in store, which might I add there is a large selection of items which is fantastic! the beauty hub girls are excellent with greeting as soon as you walk in, during your service up until you walk out the door! I always leave with a smile on my face! I wouldn't go anywhere else ❤️!"

— 

Portia
"The girls at The Beauty Hub are beyond amazing and accommodating! I have been to TBH for many services including Tans, Makeup, Waxing, Eyebrows etc! However, most recently for a 'Pro Deluxe Facial' with Roisine, who was incredibly knowledgeable and focused on what products would best suit my skin and current concerns! Hands down one of the best facials I have ever had and I will be booking this more frequently! 5/5 Star! You wont need to look anywhere else!"

— 

Kayla
"Great friendly vibe. Girls are fantastic! Love love love their services! I don't go any other place for my beauty services."

— 

Taylor
I Am So Happy With My Eyebrows

"I am so happy with my eyebrows. They look amazing and the service was second to none! I cant wait to come back!"

— 

Casey
VISIT US
87 Elgin Boulevard Wodonga, Victoria
Mon 9am - 5pm | Tue 7am - 6pm | Wed 8am - 7pm
Thurs 8am - 8pm | Fri 7am - 5pm | Sat 8am - 1pm | Sun CLOSED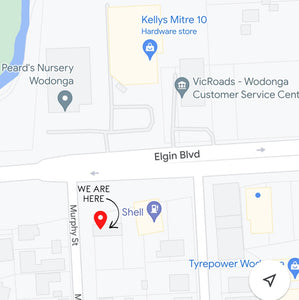 Want to experience all that TBH offers? Book an appointment with any of our fully trained therapists!
BROW TREAMENTS
We take our time to design & shape brows to suit your goals, face shape & hair colouring. We also offer lamination which focuses on enhancing your shape & adding fullness.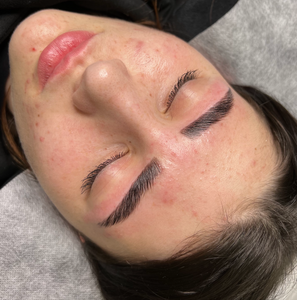 BROW LAMINATIONS
Nourishing the hairs while chemically changing the bonds so that the brows can be brushed in any direction. Focuses on enhancing your shape & adding fullness.
LASH LIFTS
A popular alternative to lash extensions, lash lifts enhance your natural lashes by creating a more dramatic curl, giving the illusion of longer lashes.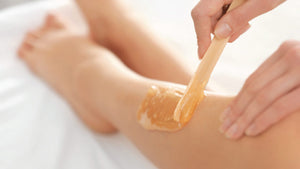 BODY WAXING
Our waxing experts are ever so gentle, leaving not a single hair behind. Offering hair removal head to toe as well as female intimate waxing.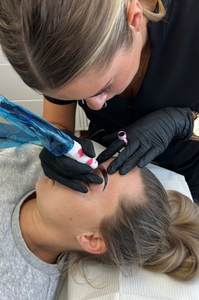 BROW TATTOOS
Now offering Ombre Brow Tattooing, we carefully map and shape your brows to suit your goals, brow tattoos can look as dark, light or natural as you want them to be. Book in a consultation now!
MASSAGES
Everything you need to totally unwind. Reliving tight & sore muscles on areas of the body.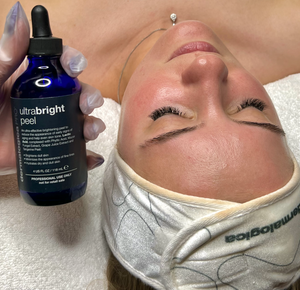 PEELS
A unique three-acid approach that provides intense and deep exfoliation of the skin that is personalised to you.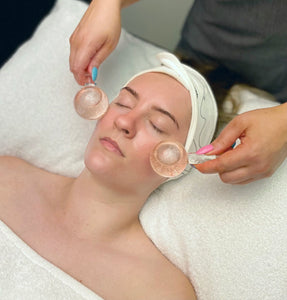 FACIALS
Totally unwind with one of our relaxation facials. Promotes blood flow leaving you with a glowing complexion as well as feeling calm & rejuvenated.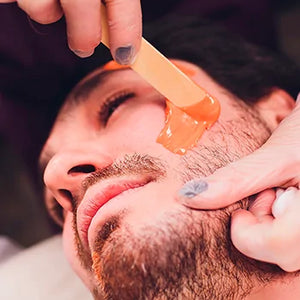 MENS WAXING
Our waxing experts are ever so gentle, offering man face and body hair removal.
SPRAY TANS
Ranging from light/medium through to Ultra Dark. We will consult with you about which tan would suit you best & your desired result.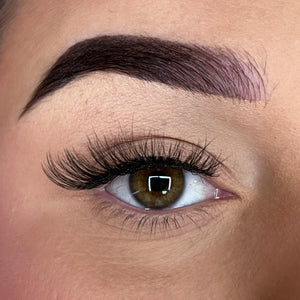 STRIP LASH APPLICATION
We cut the lashes to suit the size of your eye & then apply them with our favourite adhesive to guarantee that your false lashes will last the whole day/night.