Terms and Conditions (T&C's)
Operative Provisions
1. These Terms
1.1 Application. These Terms are binding on you from the earlier of the date you agree to a Statement of Work which links these Terms, or the date you instruct us to commence any Services, and applies to all Services we undertake for you.
1.2 Term. These Terms will continue to apply to the relationship between the parties unless terminated under these Terms.

2. Services
2.1 Services. We will provide the Services subject to these Terms and Conditions.
2.2 Statements of Work from us. We may provide you with a Statement of Work in written form. Upon receipt of that Statement of Work, you may:

accept that order, in which case it will become a valid Statement of Work;
reject the order outright, in which case we will not be obliged to perform any additional Services for you;
inform us that you wish to negotiate the terms of the Statement of Work, in which case we will discuss the Statement of Work and endeavour to reach agreement upon a document satisfactory with both parties.
For clarity, no Statement of Work shall be valid unless both parties agree to the terms of that Statement of Work and indicate that agreement in writing.
2.3 Performance
.
We'll provide the Services within the timeframes set out in a Statement of Work. If there is no Statement of Work, we'll provide the Services in due course.
2.4 Service limitations
.
We'll use reasonable efforts in providing the Services, however other than as set out in these Terms, to the fullest extent permitted at law, we don't warrant or guarantee the Services are uninterrupted or error free, and we don't take any responsibility for faults, delays, or interruptions to the Services caused by:
(a) misuse or user error;
(b) your software or equipment;
(c) the delays, action, operation, inaction, or failure of any third party service, software, or equipment; or
(d) any Force Majeure Event.

2.5 Out-of-Scope Services. We may at our discretion, upon request by you, provide Out-of-Scope Services. Unless we inform you otherwise, we'll charge the Default Rate for any Out-of-Scope Services we provide.
2.6 Right to sub-contract. We may appoint employees or agents to provide all or part of the Services. Those entities will be bound by the same obligations as us. 

3. Your Rights and Obligations
3.1 Instructions, equipment and materials. You must: 

give us clear instructions regarding the scope and specifications of the Services and respond to any questions we have promptly and clearly;
advise us of any allergies, skin issues or other information which may be relevant for the provision of our Services (and for us ensuring that your are not negatively affected by the Services);
provide any Client Materials necessary for us to perform the Services; and
respond in a timely manner if we bring an issue to your attention in relation to your software, equipment, data or network that affects the Services.
3.2 Warranties
. You guarantee that you and your representatives have all necessary licences and legal right(s) to allow us to provide the Services, and that providing the Services based on your directions won't contravene applicable laws.
3.3 Access and Environment. 
Where we require access to your premises or any other location under your direction or control to perform the Services (or to do anything else under these Terms) it's your responsibility to arrange access and a safe working environment.
3.4 Cancellation/No Show Policy. Your appointment time is very important to us and would be appreciated by someone else if you cancel or reschedule in time for us to fill that space. We are understanding and acknowledge that unforeseen circumstances can arise.

However, appointments cancelled with less than 12 hours notice of your appointment time will be charged a 50% fee of the booking price. If you do not show up to your appointment, you will be charged a 80% no-show fee. Your fee must be paid before any future appointments can be accepted. Clients who reach a total of 3 no shows, will no longer be receiving future appointments from us.

Some of our bookings require a non refundable deposit. If less than 12 hours notice is given, the booking deposit is not transferable to another appointment and the booking fee with be forfeited. If more than 12 hours notice is provided, your booking deposit will be reverted to a credit kept on your file.
3.5 Children Policy. Due to Health and Safety reasons, you MUST notify us as soon as possible if you are bringing a child/pram to your appointment.
This is due to our salon being very big and can seem like a playground to some kids, with two flights of stairs and obstacles to jump on. We have created a peaceful, quiet upstairs space for our clients to relax. However, we understand at times you may need to bring your little one with you, which we understand as some of us are mums ourselves.

If you need to bring a child/pram we need to be notified so we can allocate our downstairs beauty room for you. Please also remember that during most of our services your eyes will be closed and you will be laying down or out of reach to an unsettled child.

Our focus is on you, the client. Therefore we can't watch your children around our white space, salon tools, stairs and chemical solutions while providing the best service to you and keeping everyone safe.
4. Payments
4.1 Payments
. Payments are to be made in accordance with the Statement of Work. In addition to any fees specified in these Terms, we'll issue separate invoices for Out-of-Scope Services, after-hours services or any pre-approved expenses. All fees are exclusive of GST unless otherwise agreed. Where no fees are provided, they'll be in accordance with our booking rates published from time to time.
4.2 Fee disputes
. If you believe an invoice contains an error, you must let us know before the due date of the invoice, and pay the undisputed portion of the invoice. Provided you've followed this clause, we won't suspend or terminate any Services for non-payment of the disputed fees while we're investigating the dispute.
4.3 Default in payment
. If you fail to pay any invoice by the due date, then without affecting to our other rights or remedies, until payment is made in full (including for any accrued interest), you acknowledge and agree that we will be permitted to charge interest, suspend work or hold you liable for damages (including for any costs).
4.4 Deposit.
We may request a deposit from you before commencing any Services. This must be paid according to our instructions.
4.5 Up-front Payment.
We may require all payment for our Services be made in advance or by a certain date (for example, where we are providing Services for a wedding). Where you have not paid by the due date, we reserve the right to terminate our Services and you acknowledge and agree that this would be reasonable in the circumstances. You indemnify us for any Claim made against us, damage or costs we incur as a result of your breach of this clause 4.5.
5. Products
5.1 Provision.
We may provide Products to you as part of the Services. We only offer warranties provider by manufacturers for Products, and ownership will only pass to you if you've paid for the Products in full.
5.2 Delivery.
We'll arrange for delivery at your address, but we're not responsible for anything after the delivery is sent. You'll be deemed to have accepted our delivery after 2 business days. We aren't responsible for any delays from third parties.
5.3 Price.
Current prices of Products aren't promises of prices in the future. We'll revise our pricing to cater for increases by suppliers, substitution and exchange rate fluctuations (among other things).
5.4 Refund.
Due to sanitary/health reasons, lashes, skincare, hair care, body care & makeup is NOT eligible for refunds or exchanges. If a product is faulty, you must notify us WITHIN 48 HOURS in writing (thebeautyhubwodonga@outlook.com) and return it to our store location at the below address to be eligible for an exchange.
The Returns Officer
The Beauty Hub Wodonga
87 Elgin Blvd, Wodonga VIC 3690
If any of our services result in a faulty product used (for example, lashes), you must notify us within 48 hours in writing 
(thebeautyhubwodonga@outlook.com)
and return to the salon at the above location for examination by one of our highly qualified and trained therapists. Where the issue is deemed to be the fault of Us, a refund or exchange will be given. 
5.5 Shipping. All orders are processed upon receipt. We pride ourselves on our fast order dispatching, but please allow up to 2 business days for your order to be shipped out. Processing and shipping time estimates do not account for holidays or non-business days. Packages will be shipped in the order they are received. Remote areas may require additional time for delivery.

5.6 Incorrect Shipping Information. We are not responsible for packages delivered incorrectly or lost due to incorrect shipping information provided at the time the order is placed.

If a package is returned to The Beauty Hub due to an incorrect shipping address provided by you, the customer, the customer will be responsible for the redelivery cost.

5.7 Order Tracking. You'll receive a shipping confirmation email with a tracking number as soon as your order has been processed. Please allow up to 24 hours for the tracking number to become active/update. If you receive your confirmation email after 2 PM AEST on a Friday, please allow until the following Monday for tracking to become available.
6. Confidentiality
6.1 Confidentiality. Each party acknowledges that in the course of performing its obligations under these Terms, it may receive Confidential Information. Each party agrees not to use or disclose Confidential Information of the other party and any of that party's clients, directors, employees, contractors or agents.
6.2 Legitimate Use. Despite the clauses above, either party may use or disclose Confidential Information to the extent necessary to carry out its obligations under these Terms, comply with laws or regulators, stock exchange listing rules or obtain professional advice.

7. Intellectual Property
7.1 Intellectual Property Rights. 
Unless otherwise agreed, each party retains ownership of all Intellectual Property rights in material owned or created by that party independently of these Terms. None of that Intellectual Property is assigned or transferred by way of these Terms.
The parties agree that all Intellectual Property rights in:

the Services and any other material, methods or content developed by us (collectively, the Service IP); and
any improvements, modifications or enhancements to the Services, and any other material developed by us in the course of providing the Services, (collectively, the Service IP) will vest in and are owned by us upon creation, even if based on your suggestion or feedback.
Without limiting your rights at law, and subject to any conflicting rights granted by these Terms, you must not use any Service IP without our express written consent.
7.2 Client Materials. You grant us (and our employees, contractors and agents) an irrevocable, royalty-free, perpetual licence to use, copy, modify and adapt any Intellectual Property in the Client Materials as we need to provide the Services.
7.3 Third party material. We may use third party materials where needed to provide the Services. Use of third party materials may be subject to creative commons or open source licensing terms, or any third party licensing terms as notified by us to you.

8. Indemnity and Limitation of Liability
8.1 Responsibility for own actions. You agree to release and hold harmless, indemnify and defend the other against any Claim or Liability from or in relation to your own negligence or malpractice, or reckless or intentional misconduct.
8.2 Client indemnity

You agree to release, indemnify, defend, and hold us harmless (and our Indemnified Officers) against any Claim or Liability arising from or in relation to your misuse of the Services, the acts of anyone you allow to interact with the Services, any loss or damage caused by you, your breach of laws or third party rights (or you causing us to breach same through your instructions) or any breach of warranties under these Terms.
You indemnify us for any reasonable legal expenses we incur as a result of your breach of these Terms, including expenses for enforcing payment, on a solicitor and own-client basis.
8.3 Limitation of Liability
. You acknowledge and agree that we only be liable to you as set out in this clause, or as required by consumer or other laws that cannot be excluded by contract. To the fullest extent allowable at law:
indirect, special, pure economic or Consequential Loss (whether arising under contract or tort) are expressly excluded under these Terms;
all Services are provided under these Terms on an 'as is' basis and all warranties that may be implied by law or statute (other than those set out in these Terms) are excluded;
our liability under these Terms are limited to (at our election): 

in relation to Services supplying the Services again; payment of the cost of having the Services supplied again; or a refund of the amount you paid us for those Services; and
in relation to goods the re-supply of the goods or payment of the cost of the re-supply of the goods; or the replacement or repair of the goods or payment of the cost of replacement or repair of the goods.

Despite any other provision to the contrary, our total liability in connection with these Terms whether under contract or tort, will not in any circumstances exceed the maximum value equal to the total fees received by us from you in the month preceding the cause of the claim under these Terms.
9. Suspension and Force Majeure
9.1 Your Default and Suspension

We may suspend our Services if you fail to make due payment, you fail to perform your obligations, you are causing damage to us, our employees or property, or we suspect you've done something illegal or unethical.
Suspension of Services under this clause doesn't affect your liability to make payment. We'll lift the suspension when the issue giving rise to the suspension is remedied.
9.2 Force Majeure. If a party is affected by a Force Majeure Event, they must immediately notify the other party of the circumstances. The parties' obligations will be suspended for the duration of and to the extent that they are affected by the Force Majeure. However, either party may terminate these Terms if the Force Majeure continues for more than 40 days.

10. Termination
10.1 Termination for default. Either party may end these Terms immediately by written notice if the other party fails to remedy a Notice of Default within the timeframe allotted, experiences an Insolvency Event or is guilty of dishonesty, serious misconduct or serious neglect of duty. That party may also, at its discretion, terminate any other Statements of Work or other contracts that are currently on foot.
10.2 Termination by Notice. We may end a Statement of Work or these Terms by giving the you no 7 days written notice. We may also, at our discretion, terminate any other Statements of Work or other contracts that are currently on foot.
10.3 Consequences of Termination. If these Terms ends for any reason, then in addition to any other rights we may have, we may issue an invoice for Fees not previously invoiced, whether for Services or any other charges contemplated by these Terms. You must pay all of our outstanding invoices whether or not due at termination. We may also immediately terminate any other Statements of Work or other contracts currently on foot, regardless of whether termination was at our behest or not.

11. Dispute Resolution
11.1 Mediation. If a dispute arises between the parties in relation to these Terms, either party may give the other party a written notice that they intend to arrange mediation. The parties must refer the dispute to an independent mediator within 21 days of the written notice. If the parties cannot agree on a suitable mediator, either party may contact the Law Society in their state and request that they provide a mediator. The costs of the mediation must be paid by the parties in equal shares.
11.2 Legal Proceedings. No party may commence court proceedings unless the dispute remains unresolved after 28 days from the date of the written notice provided under clause 11.1.
12. Non-Solicitation
12.1 Employees and Customers. During these Terms and following for the Restraint period, you agree not to solicit, hire, entice or interfere with our customers, employees or contractors, directly or through intermediaries.
12.2 Breach. If you breach clause 12.1, you must pay us i) for a customer, 25% of all revenue generated from that customer if they cease or reduce their business with us; or ii) for an employee or contractor, 50% of their annual remuneration. We can also seek other relief or damages.

13. Privacy
13.1 Privacy Policy. You agree to our Privacy Policy and us handling personal information in accordance with it. We make no guarantees or warranties that we'll be compliant with any foreign privacy laws, or that the Services will bring you into compliance with same.
14. General
14.1 Jurisdiction. The laws of Queensland, Australia apply to these Terms and the parties submit exclusively to the courts of that jurisdiction.
14.2 Relationship between the parties. Nothing in these Terms constitutes an agency, partnership or contract of employment, or as a guarantee of future employment or engagement. It is the express intention of the parties to deny those relationships.
14.3 Survival. The parties' rights and obligations under clauses 6, 7, 10.3 and 11 and will survive termination.
14.4 Variation. Any variation or amendment to these Terms must be in writing signed by all parties.
14.5 Giving effect to this document. Each party must do anything (including execute any document) and must ensure that its employees and agents do anything (including execute any document), that the other party may reasonably require to give full effect to this document.
14.6 Waiver. Any delay or failure to enforce any rights in relation to a breach by the other party will not be construed as a waiver of those rights.
14.7 Privacy. We will handle any information received under the services in line with our privacy policy (link). You must handle all information you receive according to the Privacy Act 1988 (Cth).
14.8 Notices and Communication. Notices must be in writing. Either party may serve any communication on the other party by sending it to that party's email address. The parties agree  to send, receive and execute documents electronically and be bound by the terms of the Electronic Transactions Act 1999 (Cth) and the Electronic Transactions (Queensland) Act 2001 (Qld).
14.9 Non-solicitation. During these Terms and for 12 months afterwards, you can't approach, entice or hire our employees without our express permission. If you do and they join you, you must pay us an amount equal to 50% of their new annual income.
14.10 Inconsistency with other documents. If this document is inconsistent with any other document or agreement between the parties, this document prevails to the extent of the inconsistency, except where that inconsistency arises from a Statement of Work, in which case the most recent Statement of Work will prevail.
14.11 Consents. Where these Terms states that our consent or approval is required, we may: 

give or withhold that consent or approval in our absolute discretion; and 
give that consent or approval subject to conditions, unless these Terms expressly states otherwise.
14.12 Operation of this document
This document contains the entire agreement between the parties about its subject matter.  Any previous understanding, agreement, representation or warranty relating to that subject matter is replaced by this document and has no further effect.
Any right that a person may have under this document is in addition to, and does not replace or limit, any other right that the person may have.
Any provision of this document which is unenforceable or partly unenforceable is, where possible, to be severed to the extent necessary to make this document enforceable, unless this would materially change the intended effect of this document.
15. Definitions and Interpretation
15.1 Definitions

In these Terms:
Business Day
means a day (other than a Saturday or Sunday) upon which banks are ordinarily open for business in Brisbane, Queensland, Australia.
Claim
means any claim notice, demand, investigation, action, proceeding, litigation, or judgment however arising, whether present, unascertained, immediate, future or contingent, whether based in contract, tort (including negligence) or statute and whether involving a party to these Terms or third party.
Client Materials
means any data, materials, and Intellectual Property that you must provide to us in order for us to provide the Services and includes any materials we request from you from time to time.
Confidential Information
means all spoken, written or electronically stored information belonging to or relating to either party and includes without limitation: any kind of technical, financial or business information; details of employees, suppliers, or customers; material developed under these Terms; and Intellectual Property, concepts, know-how and trade secrets, but excludes information in the public domain (other than by default under these Terms) or information independently known to the other party.
Consequential Loss
includes, without limitation: data loss; loss of opportunity, loss of anticipated profits or savings, expenses incurred through default or breach, wasted overheads, loss of contract, loss of business, loss of production, loss of use, loss of goodwill, and all other pure economic loss; and disappointment, distress, stress, and inconvenience.
Default Rates
means the rate set out in an email, our website and/or the Statement of Work for personnel who provide the Services.
Fees
means the total fees for any Services purchased by you, as set out in the Statement of Work.
Force Majeure Event
means an unforeseen event beyond the control of the affected party, including an act of god, war, terrorism, riot, vandalism, hacking, cyber ransom, industrial action, pandemic, health crisis, or law or actions of any government or governmental agency.
Indemnified Officers
means, in relation to a party, its directors, employees, contractors, agents and representatives.
Insolvency Event
in relation to a party means any of the following, the party:
enters into a scheme of arrangement with its creditors;

is wound up or dissolved, or an administrator, liquidator or receiver is appointed; or

is placed under official management, commits an act of bankruptcy or is charged with a criminal offence.
Intellectual Property means all intellectual property rights, patents, rights to inventions, copyright and related rights, moral rights, trademarks and service marks, trade names and domain names, rights in get-up, rights to goodwill or to sue for passing off or unfair competition, rights in designs, rights in computer software, source and object code, products, programs, technology, hardware, data, database rights, rights in confidential information (including know-how, trade secrets and marketing secrets), improvements, machines, techniques, methods, and any other intellectual property rights, in each case whether registered or unregistered and including all applications (or rights to apply) for, and renewals or extensions of, such rights and all similar or equivalent rights or forms of protection which subsist or will subsist now or in the future in any part of the world.
Liability means any liability (whether actual or prospective), loss, damage, cost or expense of any description, including legal fees on a solicitor and own client basis.
Notice of Default means a written notice that: (a) states that it is a notice of default; (b) specifies the default with sufficient detail and particulars; and (c) gives a reasonable deadline by which the default must be remedied, of not less than 5 Business Days.
Us, we
or
our
means The Beauty Hub Pty Ltd ABN 22 659 500 277.
Out-of-Scope Services
means all services not specified as Services.
Services
means services that you request, order or purchase under these Terms, the details of which are set out in a Statement of Work.
Statement of Work
means any document setting out the details of an engagement with us which references these Terms and Conditions.
Terms and Conditions
or
Terms
means this document.
You
or
your
means the party doing business with us and/or whose details are particularised in the Statement of Work which links these Terms and Conditions.
15.2 Interpretation
The following rules of interpretation apply unless the context requires otherwise:
a reference to a party includes that party's permitted assigns, administrators, successors, executors, legal representatives and any novated party;

any reference to a trustee includes any substituted or additional trustee;

unless used for the usual grammatical purpose, inverted commas around a term indicate industry jargon that will be interpreted according to how that term would be understood by an individual with expertise in the relevant industry;

"including", "includes" or any derivation of those words does not limit the matter in question to the things specifically mentioned in the applicable context;

where a term is defined, other grammatical forms of that term will be taken to have the same meaning;

headings are for convenience and will not affect interpretation;

words in the singular will be taken to include the plural and also the opposite;

a reference to $ is a reference to Australian dollars;

a reference to a party's conduct includes omissions as well as acts;

if a party is described as having discretion in a matter, the discretion in that matter will be interpreted as sole and absolute; and

where a party is required to do "anything necessary", this includes executing agreements and other legal instruments.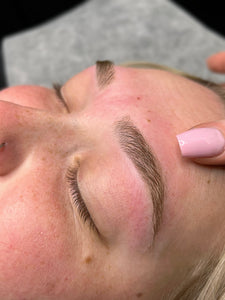 Brows/Facial Waxing + Tinting
Lip Wax - $18
Chin Wax - $20
Side Burns Wax - $20
Brow Wax - $32
Lip + Chin Wax - $35
Brow + Lip Wax - $45
Brow + Lip + Chin Wax - $55
Full Face Wax (Brow, Lip, Chin & Sides - $69
Eyelash Tint - $32
Brow Tint Only - $29
Brow Wax + Tint - $52
Brow Dye Only (Hybrid) - $39
Brow Dye + Wax (Hybrid) - $62
Deluxe Brow + Wax/Hybrid Dye - $89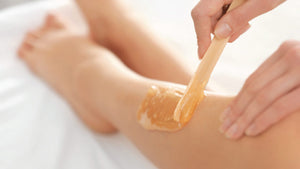 Body Waxing
Brazillan XXXX (all off includes inner bottom) - $62
Brazillian XXX (leave a strip includes inner bottom) - $55
G-String (removing hair outside of disposable G-String) - $50
Bikini Wax (removing hair seen outside of underwear) - $35
Bottom Inner Wax - $25
Bottom Outer Wax - $30
Inner & Outer Bottom Combo - $33
Full Leg Wax - $59
1/2 Leg Wax- $49
Full Arm Wax - $49
1/2 Arm Wax - $39
Underarm Wax - $32
Full Leg + Brazillian XXXX - $109
Full Leg + G-String - $97
Full Leg + Bikini - $82
1/2 Leg + Brazillian XXXX - $99
1/2 Leg + G-String - $85
1/2 Leg + Bikini - $70
Snail Trail Wax - $22
Brow Lamination/Keratin Lash Lift
Brow Lamination Only - $75
Brow Lamination + Wax Only - $95
Brow Lamination + Tint/Dye Only - $99
Brow Lamination + Wax + Tint/Dye - $110
Keratin Lash Lift + Filler Only - $119
Keratin Lash Lift + Tint + Filler - $125
Lash Lift Maintenance (Botox + Filler + Tint) - $55
Brow Lam + Lift Combo - $195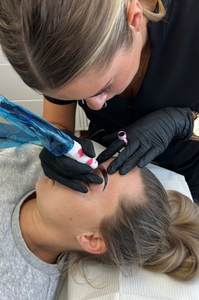 Brow Tattooing
Brow Tattooing First Appointment - Senior Artist - $600
Brow Tattoo Introductory Offer - Junior Artist (Skye & Pru) - $400
Brow Tattoo Follow up - $0 (must be booked within 12 weeks of first appointment)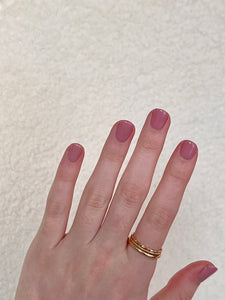 Fingers & Toes
Shape & Shellac Finger Nails - $52
Deluxe Manicure + Shellac - $85
Shape & Shellac Toe Nails - $52
Deluxe Pedicure + Shellac - $90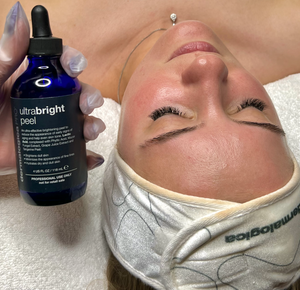 Facials/Peels
Complimentary Skin Consult - $0
Pro Revive - (30 Minutes) - $95
Pro Deluxe (60 Minutes) - $125
TBH Retreat (75 Minutes) - $170
Pro Power Peel First Appointment - $105
Pro Power Peel Follow Up - $82
NEW Party Peel - $69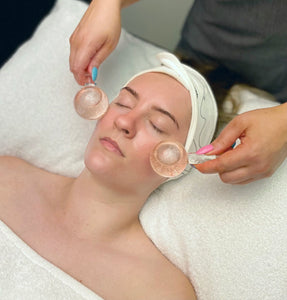 Facial Add Ons
Extra Wind Down Time (15 minutes added on the end to enjoy a platter & drink) - $29
Deep Exfoliation (replacing our standard exfoliation to maximize results) - $20
Cool Sculpting Globes (cooling experience that encourages blood flow) - $15
Warm or Cold Face/Eye Mask - $12
Massage
Hot Stone (Full Back Of Body) - $115
Hot Stone (Back, Neck & Shoulder) - $89
Full Body (60 Minutes) - $119
Full Back Of Body (45 Minutes) - $99
Back, Neck & Shoulder (30 Minutes) - $79
TBH Retreat (75 Minutes) - $170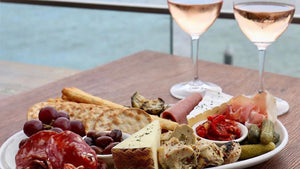 Massage Add Ons
Extra Wind Down Time (15 minutes added at the end to enjoy a platter & drink) - $29