TBH is your one stop shop for everything hair, skin & beauty.
Our salon features an exclusive edit of the finest brands from across the globe. We have worked on perfecting our retail range by sourcing the best, you can trust that anything you purchase has been tried, tested & approved by the ones who understand it best.
The Beauty Hub's has a range of well known brands, to new Australian owned small business's ranging from nail, makeup, skincare, haircare, selfcare, tanning & fragrance trademarks.
SERVICES
We are your biggest fans and so our service is like no other. Beauty Specialists are on hand to provide tailored beauty advice, with their own expertise in what they are passionate about, ensuring you will be feeling and looking your best. Our experts are qualified, experienced and most importantly, enthuenthusiastic about beauty... and YOU. Completely unwind and relax with our dedicated massage/facial treatment room, pampering you is our goal!
Sunday         CLOSED
Monday        9am - 5pm
Tuesday        7am - 6pm
Wednesday   8am - 7pm
Thursday       8am - 8pm
Friday            7am - 5pm 
Saturday        9am - 1pm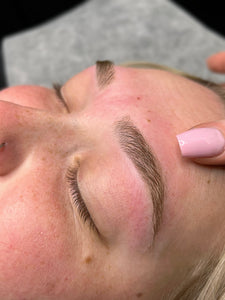 Brows/Facial Waxing + Tinting
Lip Wax - $18
Chin Wax - $20
Side Burns Wax - $20
Brow Wax - $32
Lip + Chin Wax - $35
Brow + Lip Wax - $45
Brow + Lip + Chin Wax - $55
Full Face Wax (Brow, Lip, Chin & Sides - $69
Eyelash Tint - $32
Brow Tint Only - $29
Brow Wax + Tint - $52
Brow Dye Only (Hybrid) - $39
Brow Dye + Wax (Hybrid) - $62
Deluxe Brow + Wax/Hybrid Dye - $89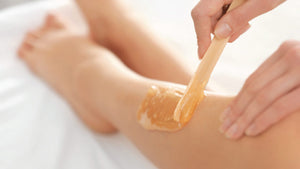 Body Waxing
Brazillan XXXX (all off includes inner bottom) - $62
Brazillian XXX (leave a strip includes inner bottom) - $55
G-String (removing hair outside of disposable G-String) - $50
Bikini Wax (removing hair seen outside of underwear) - $35
Bottom Inner Wax - $25
Bottom Outer Wax - $30
Inner & Outer Bottom Combo - $33
Full Leg Wax - $59
1/2 Leg Wax- $49
Full Arm Wax - $49
1/2 Arm Wax - $39
Underarm Wax - $32
Full Leg + Brazillian XXXX - $109
Full Leg + G-String - $97
Full Leg + Bikini - $82
1/2 Leg + Brazillian XXXX - $99
1/2 Leg + G-String - $85
1/2 Leg + Bikini - $70
Snail Trail Wax - $22
Brow Lamination/Keratin Lash Lift
Brow Lamination Only - $75
Brow Lamination + Wax Only - $95
Brow Lamination + Tint/Dye Only - $99
Brow Lamination + Wax + Tint/Dye - $110
Keratin Lash Lift + Filler Only - $119
Keratin Lash Lift + Tint + Filler - $125
Lash Lift Maintenance (Botox + Filler + Tint) - $55
Brow Lam + Lift Combo - $195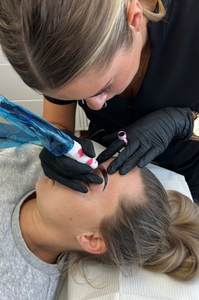 Brow Tattooing
Brow Tattooing First Appointment - Senior Artist - $600
Brow Tattoo Introductory Offer - Junior Artist (Skye & Pru) - $400
Brow Tattoo Follow up - $0 (must be booked within 12 weeks of first appointment)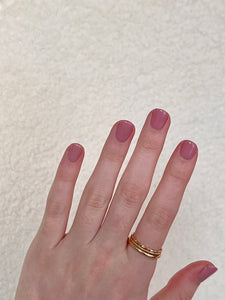 Fingers & Toes
Shape & Shellac Finger Nails - $52
Deluxe Manicure + Shellac - $85
Shape & Shellac Toe Nails - $52
Deluxe Pedicure + Shellac - $90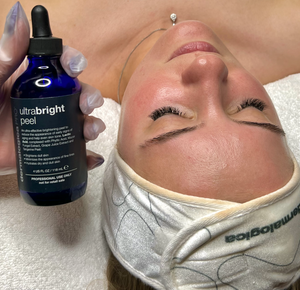 Facials/Peels
Complimentary Skin Consult - $0
Pro Revive - (30 Minutes) - $95
Pro Deluxe (60 Minutes) - $125
TBH Retreat (75 Minutes) - $170
Pro Power Peel First Appointment - $105
Pro Power Peel Follow Up - $82
NEW Party Peel - $69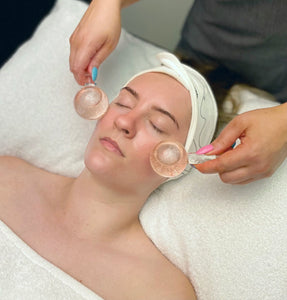 Facial Add Ons
Extra Wind Down Time (15 minutes added on the end to enjoy a platter & drink) - $29
Deep Exfoliation (replacing our standard exfoliation to maximize results) - $20
Cool Sculpting Globes (cooling experience that encourages blood flow) - $15
Warm or Cold Face/Eye Mask - $12
Massage
Hot Stone (Full Back Of Body) - $115
Hot Stone (Back, Neck & Shoulder) - $89
Full Body (60 Minutes) - $119
Full Back Of Body (45 Minutes) - $99
Back, Neck & Shoulder (30 Minutes) - $79
TBH Retreat (75 Minutes) - $170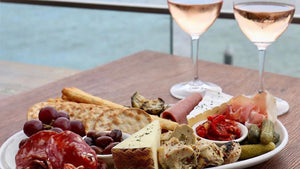 Massage Add Ons
Extra Wind Down Time (15 minutes added at the end to enjoy a platter & drink) - $29